Balsam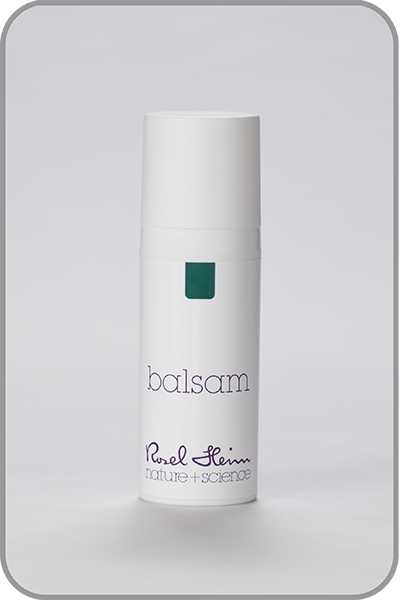 Active Ingredients;
W/O emulsion containing Avocado oil, highly purified Lanoline, Hyaluronic Acid, Allantoin, Bisabolol, Azulen.
Range of Application:
Balsam is used on normal, thick and oily skin that is lacking moisture, on acne prone skin and on skin that over produces sebaceous matter, for example during puberty and acne.
Mode of Action:
Balsam has a regulating effect on skin that tends to produce large quantities of sebaceous matter.  Hyaluronic Acid supplies the skin sufficiently with moisture, thereby enabling a better dispersion of the skin's fats.  Allantoin, Bisabolol and Azulen have a soothing effect and prevent inflammation.
Directions of Use:
While complementing Phase 1 Cleansing Milk, Balsam prevents the development of acne.
Apply to damp skin after cleansing with Phase I. An expert on Rosel Heim cosmetics should determine the quantity and duration of action after an analysis of the individual and current state of the skin.
Note:  Because of the natural properties of Azulen, the color of Balsam can vary.  This does not affect the efficiency of the cream.